BETA Europe is officially a PR partner for POLITICO's EU Studies Fair 2018
On January the 3rd, BETA and POLITICO signed a partnership agreement, where BETA will become PR partner for POLITICO's EU Studies Fair 2018. Two parties agreed on mutual promotion, where BETA will advertise #EUSF2018, while they will promote BETA on Social Media channels!
EU Studies Fair is the largest educational and networking event in Europe focused on graduate and postgraduate programs in EU studies, international relations, business, economics, public policy and law.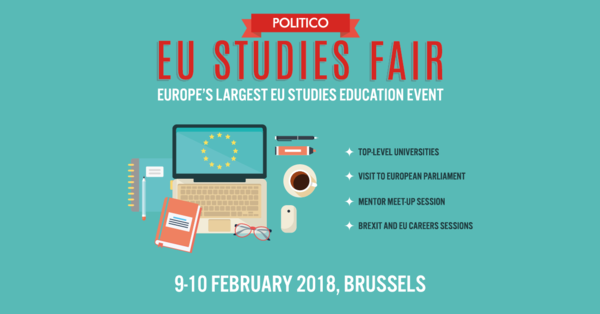 Since 1999, the EU Studies Fair has been a reference for over 50 world-class academic institutions – from Europe, United States, New-Zealand and Asia – to recruit top students from across the world for graduate and postgraduate programs. The EU Studies fair also features orientation seminars, university spotlights and contests.
This event is free of charge for visitors and is dedicated to help them find the academic program that suits their needs and interests.
For more information visit their website!